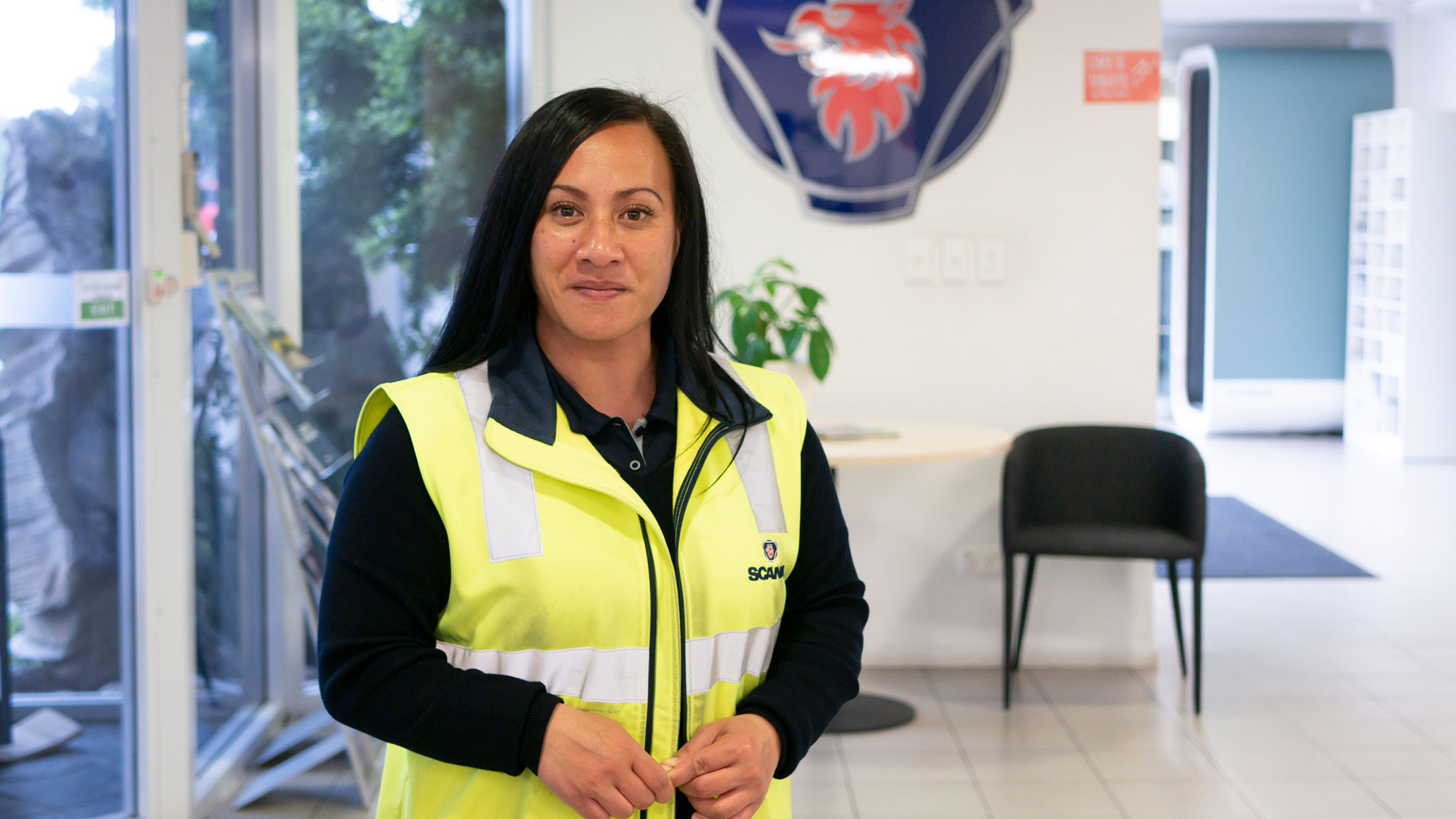 Breaking stigma and changing mind-sets
Raechel Kaimoana thrives in a busy environment. "I'm someone that absolutely loves to be busy, otherwise I get bored!" she laughs.
She's not kidding either. Raechel is a Competence Development Centre Administrator at Scania Wellington and a mum of two.
"I have a very busy lifestyle, but I really enjoy it," she says. "I excel under pressure, working in fast-paced environments – I love the challenge!"
Raechel joined Scania New Zealand in 2021 but has worked with the Scania products for numerous years in the heavy automotive industry. "I started here as a Service Advisor and more recently I moved into the training and development team. My role involves providing guidance and support to all our apprentices and technicians on their pathway to become a qualified diesel technician."
I enjoy the variety of my role as it is deadline driven and requires a high level of organisation which keeps my job interesting. Being able to create and implement training programmes while monitoring and managing the progress of each apprentice/technician allows me the opportunity to generate development plans that assist in promoting and encouraging an individual's career goals.
"No two days are ever the same in this job," she explains. "Obviously, there are tasks that have to be completed every day – responding to emails, taking phone calls, keeping projects on track, booking and setting up classrooms and training venues, arranging and booking flights and accommodation, scheduling and conducting meetings and managing expenses– but there are also other tasks that pop-up that you're not expecting."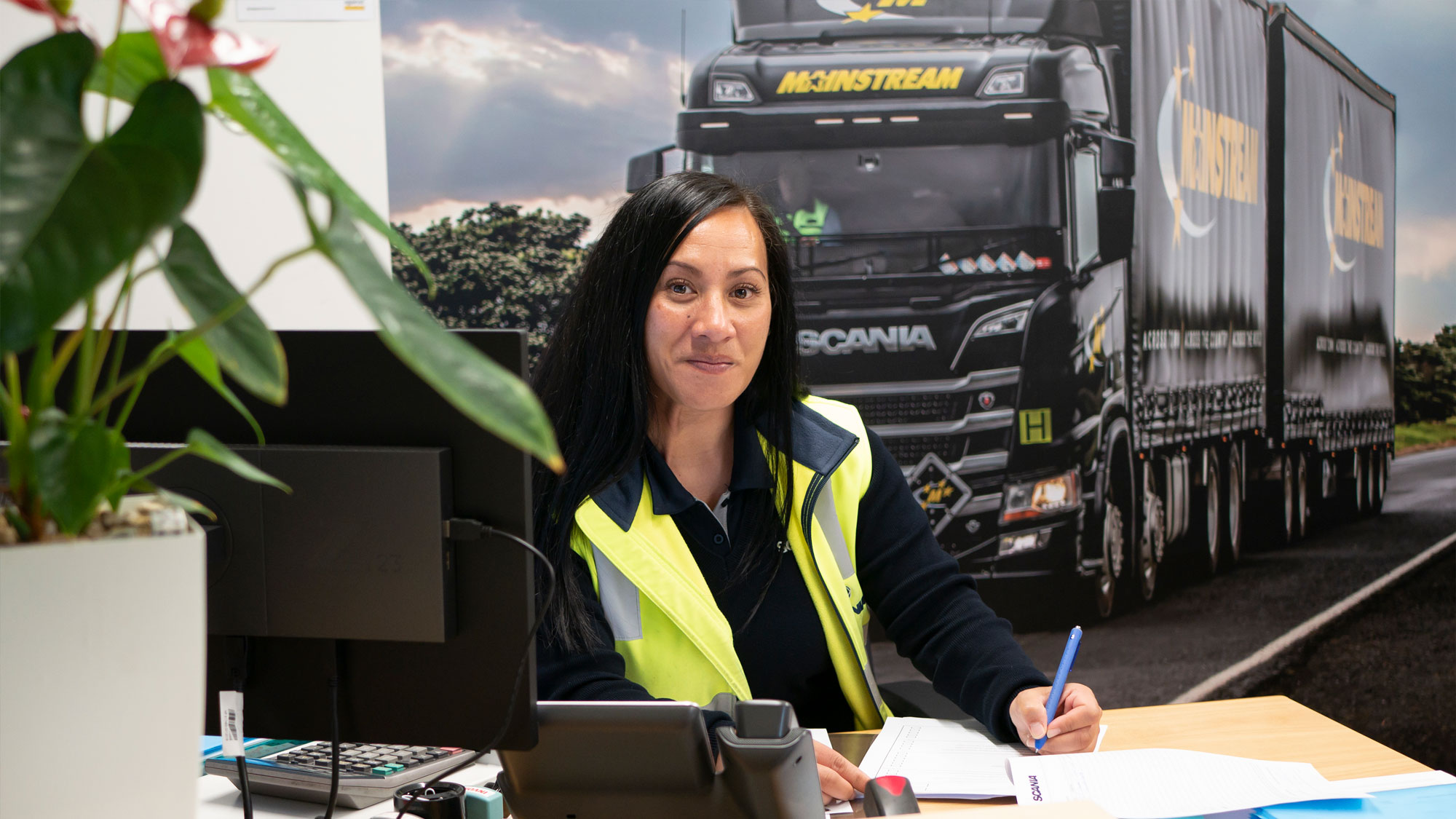 It is in these scenarios where Raechel flourishes, "When something unexpected happens that has to be resolved quickly, you get to utilise skills that you didn't even realise you had. It unlocks the creative, problem-solving side of your brain, and I love that part of it."
Raechel was the recipient of a 2021 MITO Business Skills - Māori scholarship and in that year completed MITO's New Zealand Certificate in Business (First Line Management) (Level 4).
"From what I've learned in the first line management programme, and from my time in the industry, the only way I can go from here is up," she says. "There are so many opportunities within Scania to move up in any department. I'm not going to limit myself – the plan is to keep my options open and see what happens."
She urges young people or those considering a career change to really consider the heavy automotive industry. "Think seriously about it and give it a go because it's a super versatile industry – you don't just have to be on the tools."
There's a whole lot of different experiences to be gained, and it can really take you places.
Raechel Kaimoana
"There's no hiding that this is a male-dominated industry and being a woman can have its challenges. One of the challenges I've experienced is the stigma of - women don't know anything about the heavy industry or what the process is. To change that mindset, it helps to build productive relationships with the customer, maintain the chain of communication and be confident within yourself to share your knowledge."
"It's also helpful when you have a supportive team that validates your expertise and knowledge.
Don't forget to laugh, have fun along the way, having a good sense of humour can make the industry all the more enjoyable!"