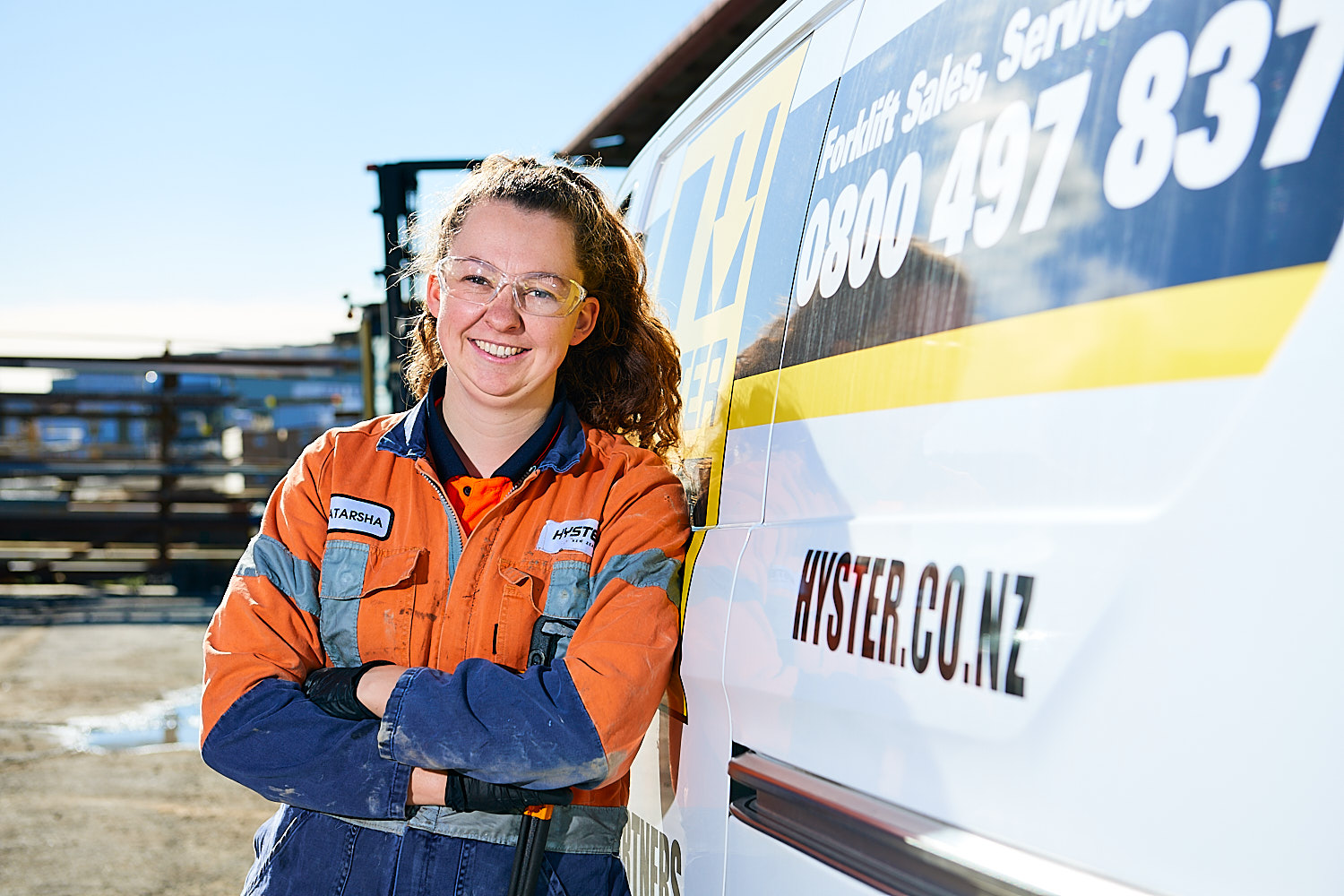 No two days are the same for mechanic Natarsha Smith. "I'm currently working wherever I'm needed. This means working on a range of machines from 1.8T forklifts to 48T container handlers and battery electric, diesel and LPG machines. Additionally, I run a site with anywhere from 30-60 forklifts depending on the time of the year." she explains.
"We fix anything on the machines that can break so anything from the mast to the hydraulics and the electrical and mechanical side. So whatever's broken, we fix it – you never know what you're going to get!"
With a day so varied, it's no surprise that Natarsha's favourite part of the job is problem-solving. "When you're not sure what's wrong, and you figure it out, that's the best."
Natarsha works at Hyster NZ as a fully qualified Heavy Vehicle Technician, mainly servicing and repairing electric and IC (internal combustion) forklifts, container handlers, and reach stackers.
This wasn't always the intended pathway for Natarsha, who initially set her sights on a career on ships. "I got my ticket to be an officer in charge of cruise and cargo ships, and while I enjoyed the job, I didn't want to work away for long periods of time." she says. "I then got my skippers ticket which included engineering training, and I found it really interesting, so I decided to look for an apprenticeship in that."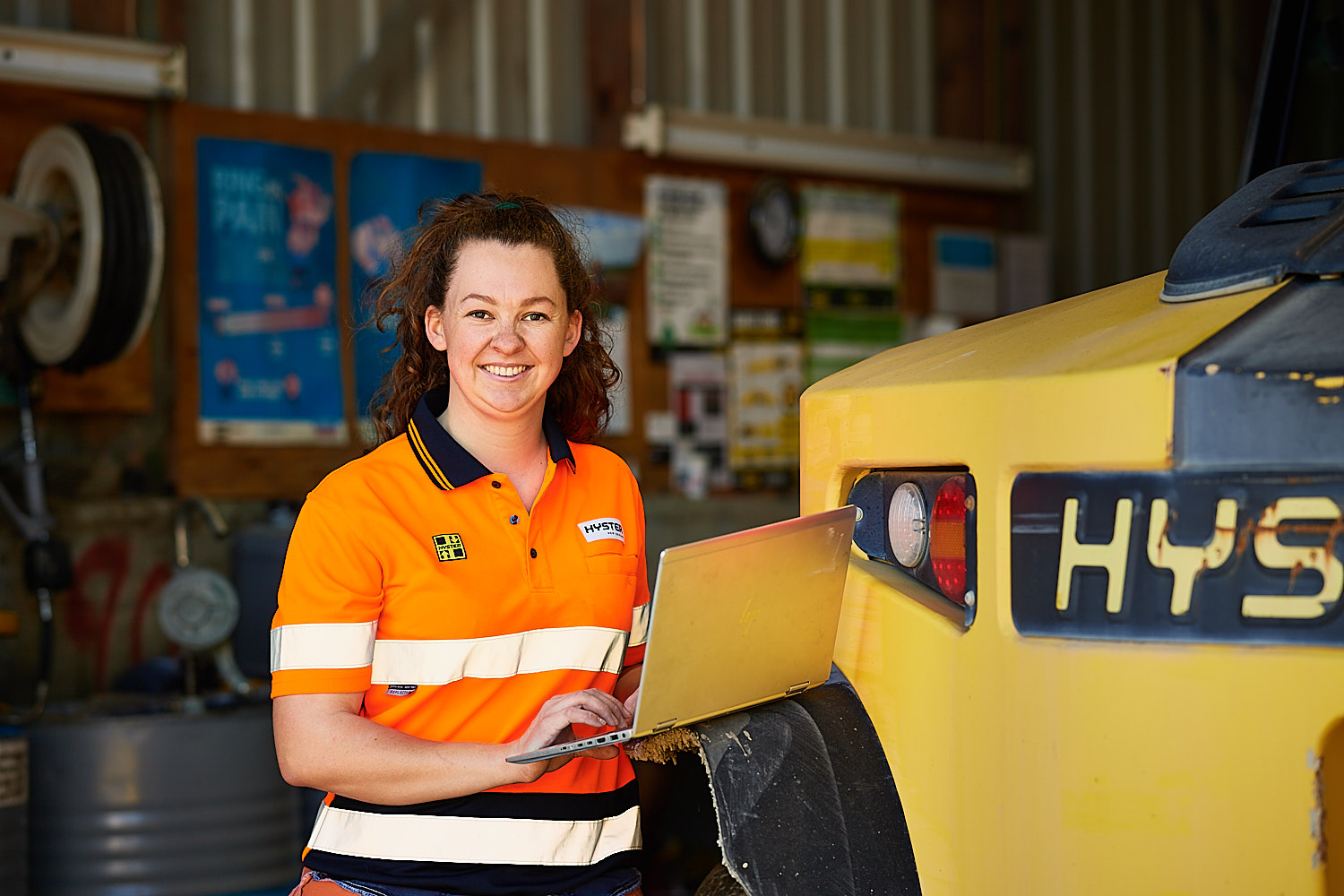 "There was a job in Tauranga for materials handling, and I thought that sounded pretty cool, so I applied, and here I am! I'm really grateful it worked out the way it did. It feels like one of those things in life that's meant to happen."
Natarsha talks about the need for more technicians in the heavy vehicle industry, particularly the materials handling sector. "There are definitely not enough technicians. I would say that about most of the heavy industry. Every business I know of is short of skilled workers and apprentices."
Natarsha is continuing her specialist knowledge by completing MITO's New Zealand Certificate in Electric Vehicle Engineering (Level 5), having received a 2023 Alumni scholarship from MITO and Inspiring Futures Foundation.
"Electric forklifts, trucks, and other heavy equipment are now on our shores, so it's a logical progression to be qualified in servicing and repairing electric vehicles. You certainly need to know how to do this safely. I'm excited about new technology and looking forward to getting stuck in!"
Natarsha mentions that despite the traditional expectation that the heavy vehicle industry is just for males, this is simply not true. "The opinions of having females doing this kind of work is improving greatly, and I get really positive feedback," she states. "Especially in the heavy industry, people think it's going to be hard work and a lot of heavy lifting, but if something weighs too much, there's always another machine you can use to lift it."
I would definitely recommend this industry to other women, it's really rewarding and a lot of fun!
Natarsha Smith