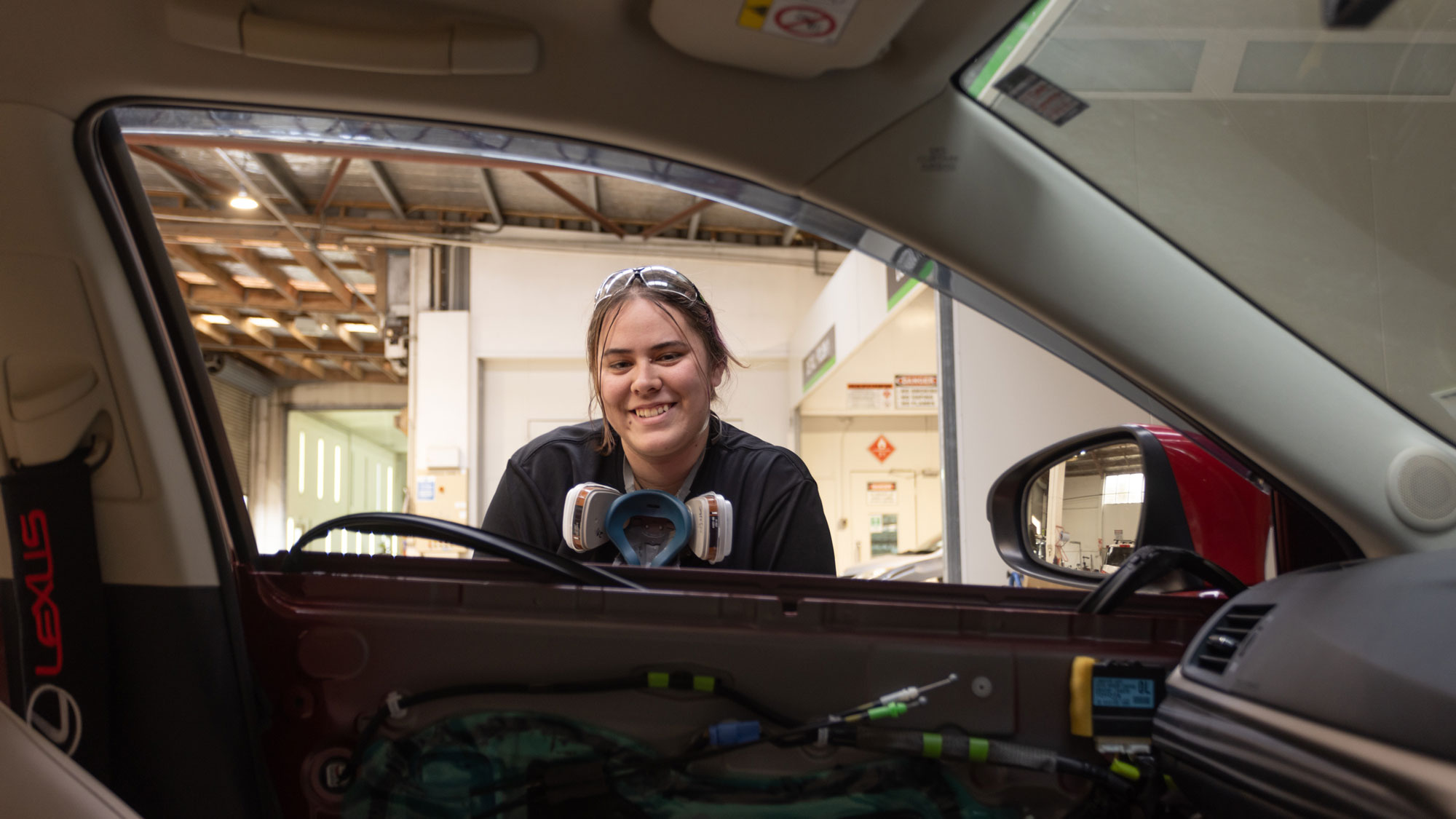 Hobbies carving career paths
Skye Sigley grew up around cars as her dad and grandad both worked as panel beaters. Combining this with her love and passion for art, it seems only natural that she is now working at Shield Bros Panel and Paint Limited in Whangarei and completing MITO's New Zealand Certificate in Automotive Refinishing (Level 4).
Skye began her apprenticeship with the help of Smart Trades Solutions in Whangarei. Smart Trades specialise in offering support and mentoring for apprentices, specialist training, and support for the trades. "My dad used to work at the collision repair shop I am in now and then he started working at Smart Trades. They were looking for young people in Whangarei to get into the automotive industry. I was looking for a job at the time and went to them for help, and they found me the job at Shields Bros."
Skye's passion for art was also a large factor in wanting to get into automotive refinishing. "I have always been interested in art, but it was more of a hobby. I went on a trip overseas, and then when I came back, I decided that getting into art was something I wanted to pursue seriously in some way." One of Skye's favourite art styles is airbrushing, which she has been doing since she was 14 years old. "I have always been doing art and then I saw an airbrushing course come up in Whangarei and started doing that. My teacher does airbrushing of classic cars which also inspired me to want a career in refinishing."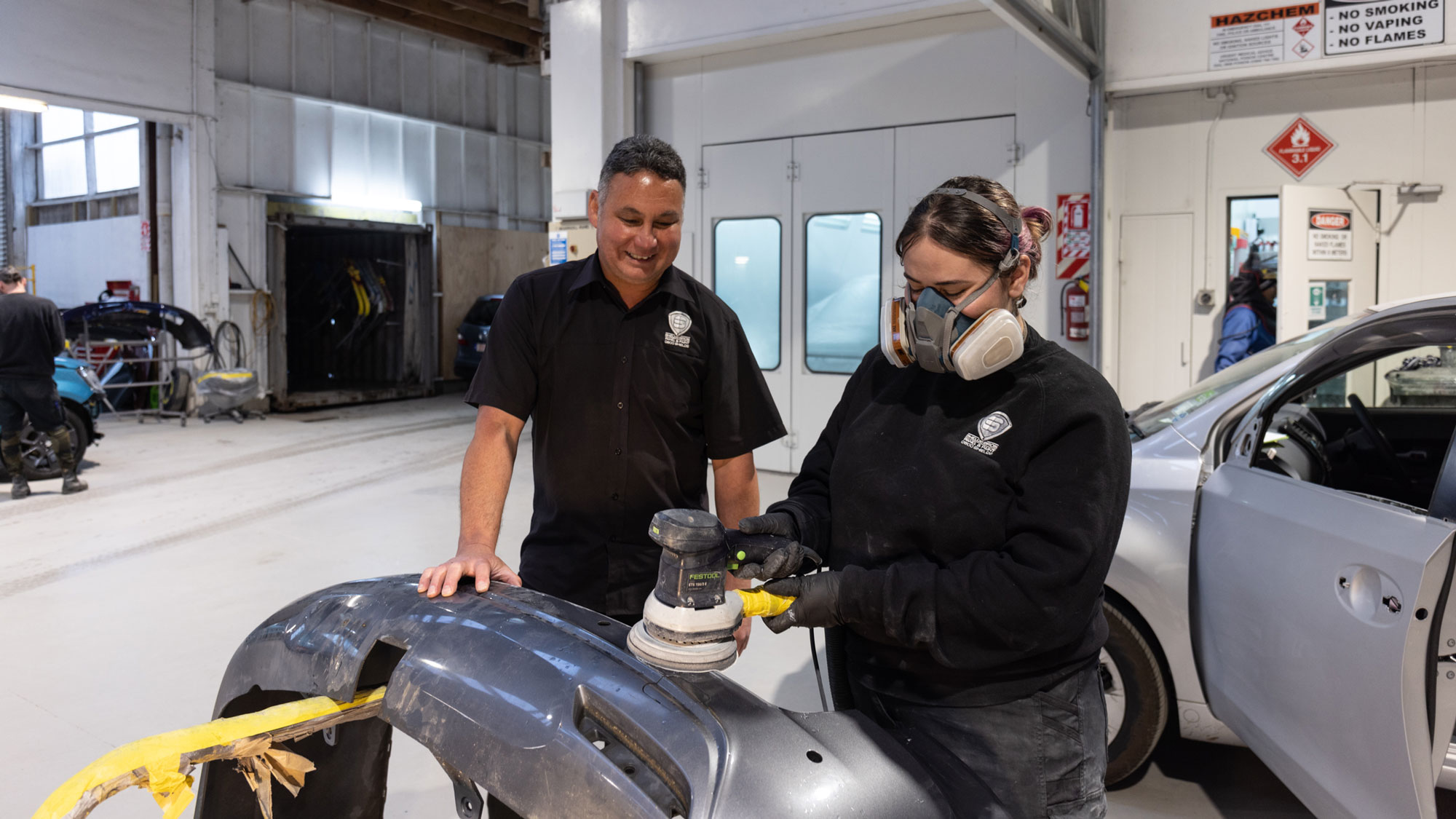 Skye is really enjoying her MITO apprenticeship and it is going better than she expected, "There is a lot more involved than what I initially thought, but I am enjoying it so far." She also credits the online learning for making her apprenticeship so smooth, "It [eLearning portal] is really easy to use, I can pull my course work up whenever I need to. I work on it most nights."
One of Skye's main goals for completing her apprenticeship is to further her airbrushing skills. "One day I want to be able to do my own thing with airbrushing cars. I am learning the skills of prepping and cleaning the cars in my apprenticeship, but I want to be able to open my own business one day and work on custom airbrush designs and images on cars."
When Skye was asked what advice she would give to others looking at getting a job in the automotive industry, she replied, "Going through a group like Smart Trades or something similar is really helpful. They help you with anything you need to do before getting a job like licenses and CV's and then help you get a job."
I want to open my own business one day and work on custom airbrush designs and images on cars.
Skye Sigley
And as for her advice for people starting an apprenticeship, she replies, "just try not to be shy and do it. Try everything! When I first started, I was nervous about trying new things because I thought I was going to mess up, but it's good to just try it." Skye also credits her boss and workplace for helping her get over her fears. "They are really helpful in the workshop and with my training, they give me good tips for working and how to do certain things."