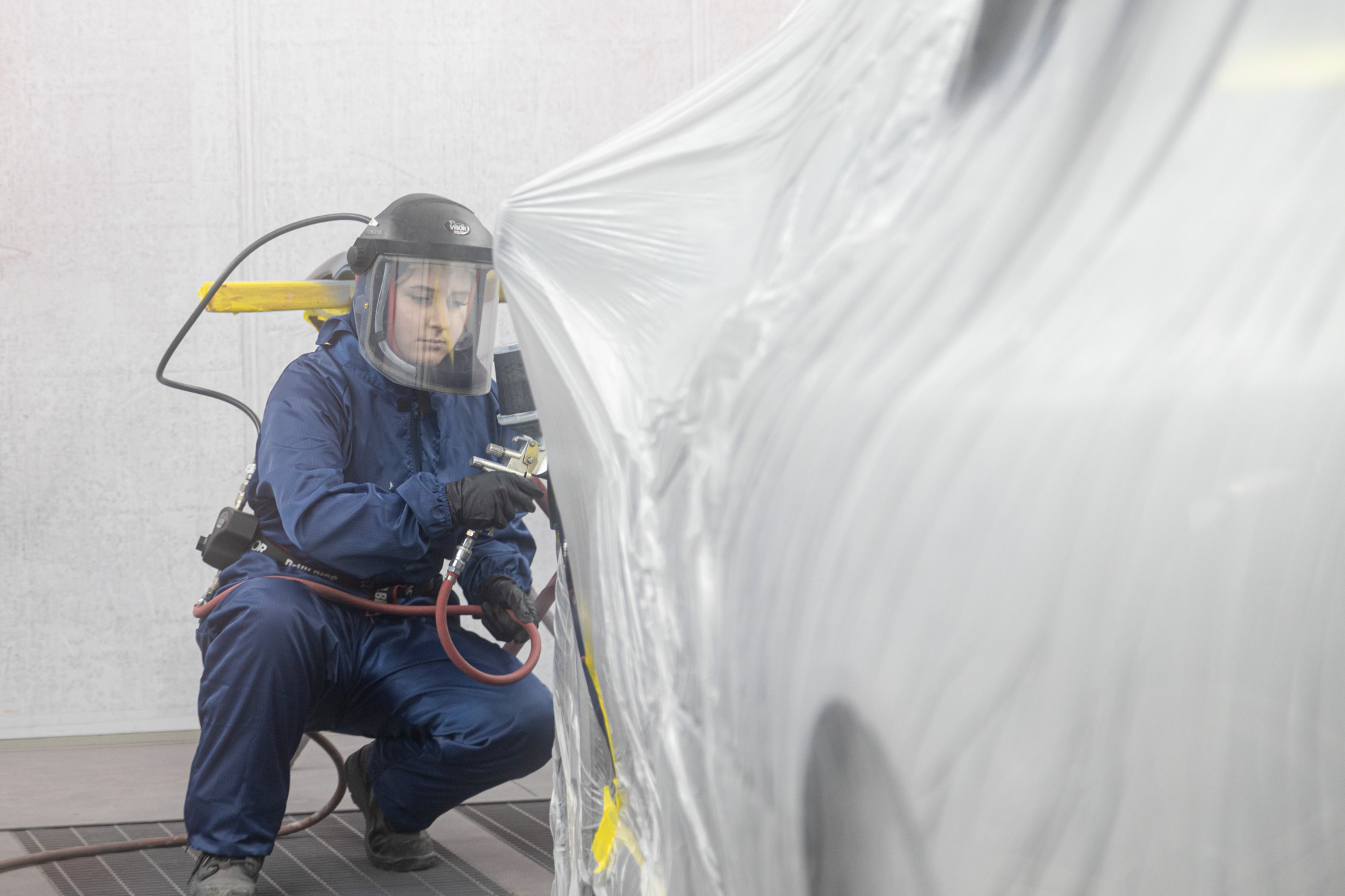 Trades are not gender specific
At only 18 years old, Sidney has already begun an impressive career path in the automotive industry, proving that "trades are not gender specific." Growing up in Matamata, Sidney and her family had always loved cars. The annual truck shows are fond memories for Sidney, but she had never truly considered a career in the automotive industry. That all changed when she attended the Matamata College Trades Expo around two years ago. Sidney met Malcolm, the owner of Matamata Panel Works who opened her eyes to the world of refinishing (car painting). Malcolm didn't think twice about Sidney being a female, and instead saw a smart and passionate student. "I knew she was bright enough to handle the paperwork and keen enough to learn the trade." Before long, Sidney was their newest MITO - Te Pūkenga apprentice, and she has been working towards her New Zealand Certificate in Collision Repair and Automotive Refinishing (Level 3 and 4) ever since.
Hard work at both school and in the workshop has continuously paid off for Sidney, starting with receiving a Prime Minister's Vocational Excellence Award and then an AA Insurance Scholarship. Sidney said it felt great to be acknowledged for all the work she'd been putting in. Her new spray gun and money from the awards helped kickstart her career. "I've been able to set myself up really nicely for work." Sidney's employer Malcolm has seen her talents only continue to grow and plans to nominate her for next year's Collision Repair Association Apprentice of the Year Golden Gun award too.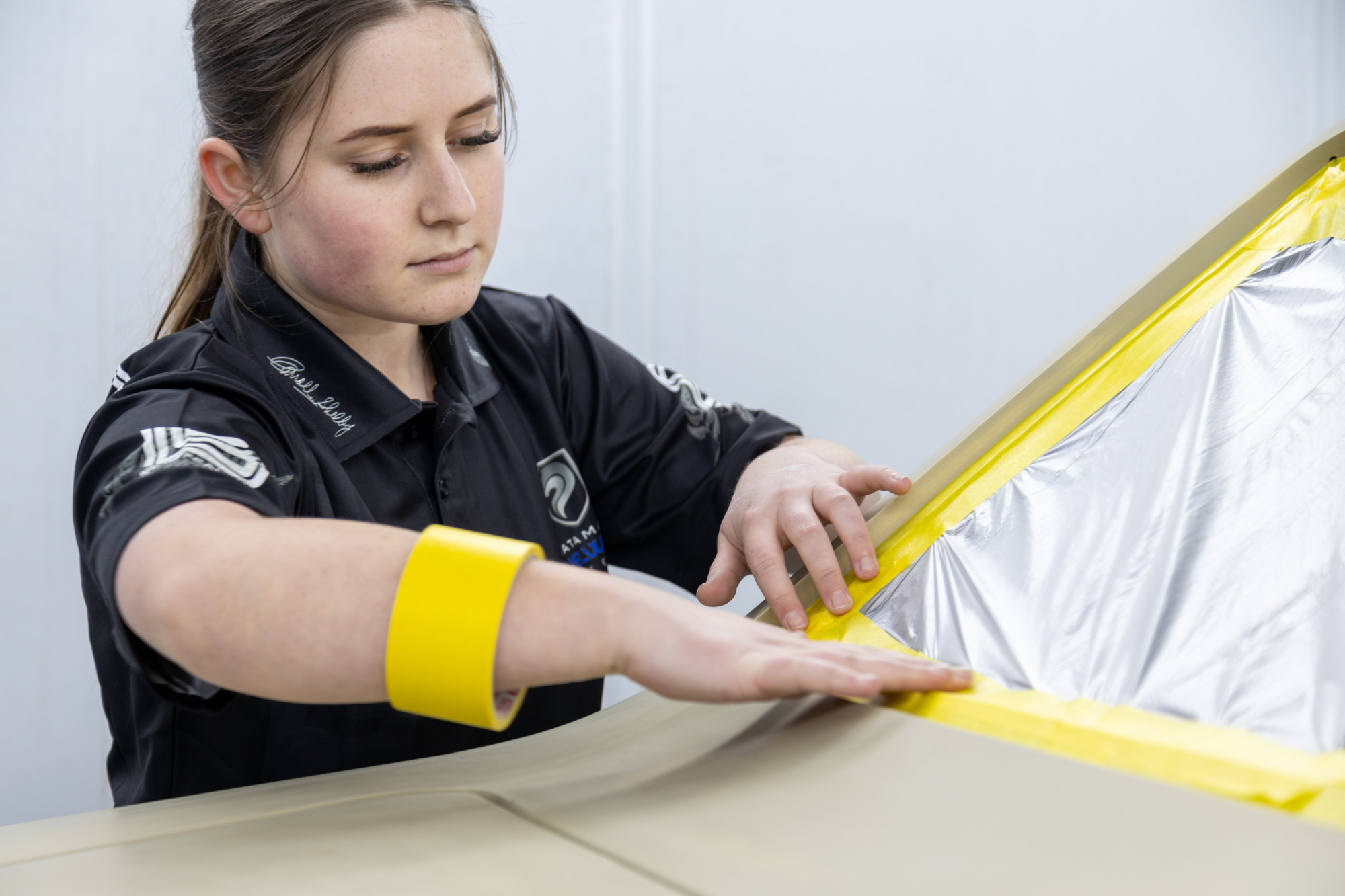 Sidney loves being a car painter. She enjoys the creativity and the satisfaction of a beautifully finished car. During her training Sidney has benefited from the support from her MITO training advisor. "Whenever I'm confused or stuck on anything, they're always there to answer my questions." She is also very grateful for the block courses organised through MITO. "They were really helpful in terms of the collision repair parts of my apprenticeship because I don't do so much of it during my workday." Matamata Panelworks works on some impressive restorations of classic cars which Sidney enjoys helping with too. "It's really cool to be able to take these 50, 60, 70 years old cars from nothing back to their glory days." Sidney plans to eventually become qualified as a panel beater as well as a refinisher.
Malcolm praises Sidney and her confidence. "She's outstanding and when you've got confidence your game is good and you work well." This success is also due to the fantastic team around Sidney at Matamata Panelworks who are supporting and teaching her every day. Malcolm advises other employers looking for a great apprentice to get out there and sell themselves because many aren't aware of the industry as a career path. "Sidney knew nothing about this trade until I sat down in front of her and explained what we did and now she loves it."
Sidney's advice for other young females thinking of becoming an apprentice...... "You need to give 110%, have a good attitude, and take in as much as you can."
Sidney
Sidney shared her advice for other young females thinking of becoming an apprentice. "You need to give 110%, have a good attitude, and take in as much as you can." She acknowledged how daunting it can feel to join a workshop with predominantly older men and says you need the right attitude and some backbone to stand up for yourself. Sidney thinks women in automotive feel they have more to prove but Malcom says they shouldn't have to feel that way at all. "There are plenty of women out there that would be absolutely fantastic at this trade" Malcolm says, and he has high hopes that Sidney might be sitting in his seat one day.